Broad Smiles Pediatric Dentistry & Orthodontics – Lynnfield, MA
Hours
School Year
Monday: 9:00am – 5:00pm
Tuesday-Thursday: 8:00am – 5:00pm
Select Fridays: 8:00am – 2:00pm
Select Saturdays: 8:00am – 1:00pm
Summer
Monday: 8:00am – 4:00pm
Tuesday-Thursday: 7:30am – 4:00pm
Select Fridays: 7:30am – 1:00pm
Address
6 Kimball Lane, Suite 140, Lynnfield, MA 01940
Call Lynnfield Office
Our Patients Love Our Office
At Broad Smiles Pediatric Dentistry, we place our patients at the heart of everything we do. Our primary goal is to establish a fun and comforting dental office where exceptional care and patient comfort take center stage. We understand that some kiddos may experience some fear when it comes to visiting the dentist. However, we are dedicated to eliminating any fears or concerns they may have.
Our mission is to empower each patient by providing them with the necessary tools and exceptional care required to achieve optimal dental health at an early age. We firmly believe that everyone deserves a healthy and beautiful smile, and we are committed to assisting our patients in attaining a happy, healthy smile.
Schedule Your Child's Appointment
Meet The Doctors in Lynnfield
Dental Services at Broad Smiles Pediatric Dentistry & Orthodontics
New Patient Resources
Use the link below to view our new patient resources and fill out our new patient forms before your child's first visit!
New Patient Resources
They are always friendly when I call and in-person during appointments. We had a dental emergency while out of state and they were incredibly helpful and got us in to see a dentist the second we got back to the area. Highly recommend this office.
- Kimberly D. (Actual Parent)
I had the best experience ever. The staff was absolutely wonderful and supportive. You can tell its genuine. My son is autistic, and they completely understood that he gets overwhelmed easily. That meant so much to me. I highly recommend this place.
- Raven F. (Actual Parent)
This is the best office ever. Every staff member makes you and your children feel like they are family. They are warm and caring and they do the best work.
- Charlotte N. (Actual Parent)
Make An Appointment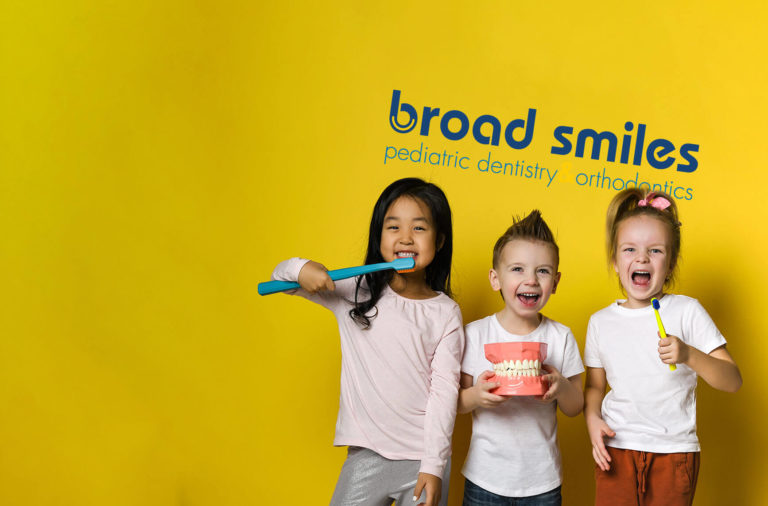 Broad Smiles Pediatric Dentistry & Orthodontics – Lynnfield, MA
6 Kimball Lane, Suite 140, Lynnfield MA 01940
View Map
Hours
School Year
Monday: 9:00am - 5:00pm
Tuesday-Thursday: 8:00am - 5:00pm
Select Fridays: 8:00am - 2:00pm
Select Saturdays: 8:00am - 1:00pm
Summer
Monday: 8:00am - 4:00pm
Tuesday-Thursday: 7:30am - 4:00pm
Select Fridays: 7:30am - 1:00pm
Phone
Email Address