Healthy Smiles Start With Us
Comprehensive Pediatric, Frenectomy, and Orthodontic Care
Your Child's First Dental Visit
Taking care of baby teeth is just as important as caring for adult teeth. If your child has their first tooth or is almost 1 years old—it's time for their first dental visit! At our clinic, we specialize in providing gentle and attentive care for even the tiniest smiles.
First Dental Visit
Why Pediatric Dentistry
All of our practices offer a broad selection of services for your kiddos. Dr. Park's knowledge and abilities are combined with modern technology to always provide your children with the care they deserve.
Why We Do What We Do
Pediatric Orthodontics
Orthodontics can be used in children to address issues with their bite and mouth function, not solely cosmetic issues. We are proud to specialize in providing Invisalign® and metal dental braces to children to fix their bites and boost their confidence.
Invisalign®
Specialized Care. Flexible Scheduling.
Kid Focused.
Our office is staffed by highly trained pediatric dentists and orthodontists who possess extensive expertise. Many of us are parents ourselves, which drives our commitment to delivering the highest quality of child-centered care, tailored to the unique needs of children. Our ultimate goal is to ensure that every child we assist not only achieves a beautiful smile but also creates healthier oral habits.
Understanding the demands of your busy schedule, we have designed our operating hours to accommodate both the school year and summer break. We offer Saturday appointments and same-day options to cater to the needs of busy families.
Schedule Appointment - Lynn, MA Schedule Appointment - Salem, MA
Schedule Appointment - Lynnfield, MA
Simple Affordable Payment Options
Our practice accepts most major insurance plans. Our team is knowledgeable about dental insurance, too, so we're happy to file and track your claims for you to ensure that you're getting the most out of your benefits. We just ask that you bring your insurance card to each appointment, so we can make sure your information is as up-to-date as possible. We also offer an in-house dental savings plan and accept third-party payments from CareCredit.
Financial & Insurance Information
It's Nice to Meet You.
"Hi! My name is Dr. Hubert Park, and I am a board-certified pediatric dentist in Lynn, MA. I'm also the owner at Broad Smiles Pediatric Dentistry & Orthodontics, and I wanted to introduce our special dental practice and myself.
I am a millennial father with a young daughter. Like many other toddlers, she gives me a hard time about food choices, brushing and flossing, and other parenting-related issues.
Through my experience as a parent and dentist, I understand that oral health can easily become a secondary priority, especially in the busy early childhood years.
Therefore, instead of lecturing families, I look at my patients and parents as another family dealing with regular issues. I use all my training and understanding to try to offer simple solutions that can be used immediately.
Speaking on behalf of my team, I hope you and your family enjoy visiting Broad Smiles Pediatric Dentistry & Orthodontics."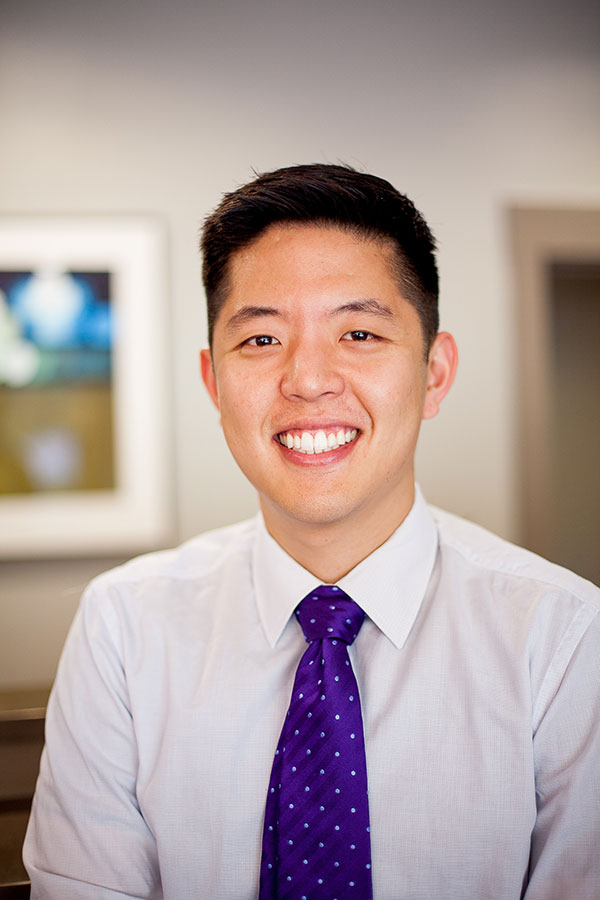 Putting Families First
Dentistry designed for kids and approved by parents.
Dr. Park specializes in helping children achieve beautiful, healthy smiles. He has spent years perfecting his craft by attending various educational institutes and pursuing dental excellence. However, his talent is using his experience to create dentistry that fits the needs of kids and parents.
Dr. Park partners with our team to provide the following conveniences:
Saturday appointments
Orthodontics and pediatric dentistry (under one roof)
Online patient forms
Financing and payment options
In addition to these practical benefits, Dr. Park takes time to listen to each patient's needs. There are no silly questions at our practice, just trusted answers from our caring pediatric dentists in Lynn, MA.
New Patient Information
Another great experience. Walking in the door we were greeted with smiles. The staff, as always, were friendly, courteous, and professional. They were personable and ready to answer any and all questions.
- Jacqueline W. (Actual Parent)
I had the best experience ever. The staff was absolutely wonderful and supportive. You can tell its genuine. My son is autistic, and they completely understood that he gets overwhelmed easily. That meant so much to me. I highly recommend this place.
- Raven F. (Actual Parent)
These people are true professionals at what they do. It's incredible the way they handle the special needs of their patients. Thank you for all you do.
- Ray N. (Actual Parent)
My son has autism and he had lost a crown. He had never been here before. All of the staff including Dr. Jackie were amazing!! My son had to get put under for all of his dental procedures prior to this, so I was unsure on how reattaching the crown was going to go. They were able to re-secure the crown on his tooth with no problems. They were so kind, gentle and understanding.
- Collen C. (Actual Parent)
I have been a patient myself at this office and always had a great experience. Now I have a son and I'm so happy that he is able to receive dental care from such an amazing place. I took my son last week and the entire staff was just as I remembered when I was a child, attentive and super knowledgeable.
- Daybelis D. (Actual Parent)