Broad Smiles Pediatric Dentistry & Orthodontics – Lynn, MA
Make An Appointment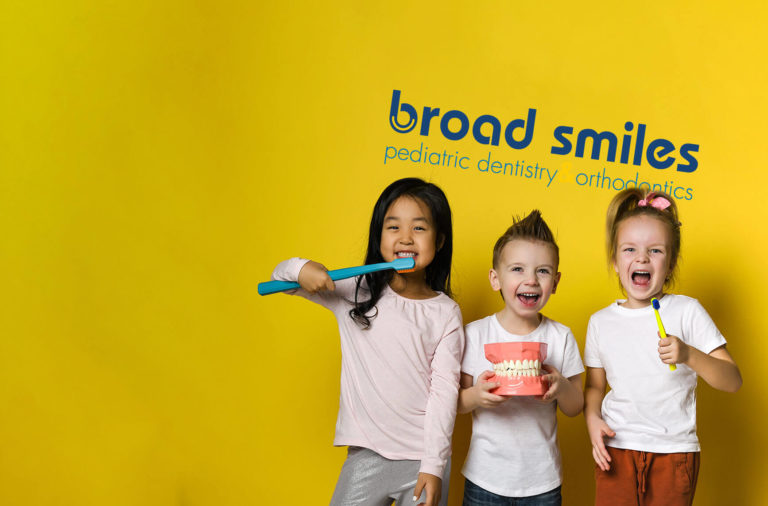 Broad Smiles Pediatric Dentistry & Orthodontics – Lynn, MA
77 Broad Street
Lynn, MA 01902
View Map
Hours
School Year
Monday: 9:00am - 5:00pm
Tuesday-Thursday: 8:00am - 5:00pm
Select Fridays: 8:00am - 2:00pm
Select Saturdays: 8:00am - 1:00pm
Summer
Monday: 8:00am - 4:00pm
Tuesday-Thursday: 7:30am - 4:00pm
Select Fridays: 7:30am - 1:00pm
Phone
Email Address
Top Rated Pediatric Care in Lynn
Our pediatric dentistry office in Lynn, MA offers modern, quality dental care to all of our patients. We put our patients first in everything we do. That's why our office is designed to be as kid-friendly as possible, so that your kids actually look forward to going to the dentist.
My son has autism and he had lost a crown. He had never been here before. All of the staff including Dr. Jackie were amazing!! My son had to get put under for all of his dental procedures prior to this, so I was unsure on how reattaching the crown was going to go. They were able to re-secure the crown on his tooth with no problems. They were so kind, gentle and understanding.
- Collen C. (Actual Parent)
They are always friendly when I call and in-person during appointments. We had a dental emergency while out of state and they were incredibly helpful and got us in to see a dentist the second we got back to the area. Highly recommend this office.
- Kimberly D. (Actual Parent)
This is the best office ever. Every staff member makes you and your children feel like they are family. They are warm and caring and they do the best work.
- Charlotte N. (Actual Parent)
Doctors at the Lynn Location
Dr. Hubert J. Park
DMD, MPH
Dr. Park was drawn to the caring and social aspects of pediatric dentistry as a way to be a positive influence and educator to young children and families. He hopes he can leave a lasting impact on children and have them enjoy their visit to the dentist.
Dr. Carmen Brambila
Dr. Carmen strives to alleviate any fears a child may have and hopes she can provide not only a fun experience, but educate patients and families on oral health care!
New Patient Resources
Use the link below to view our new patient resources and fill out out our new patient forms before your child's first visit!
New Patient Resources